All About Me!
- - Desiree Moody - -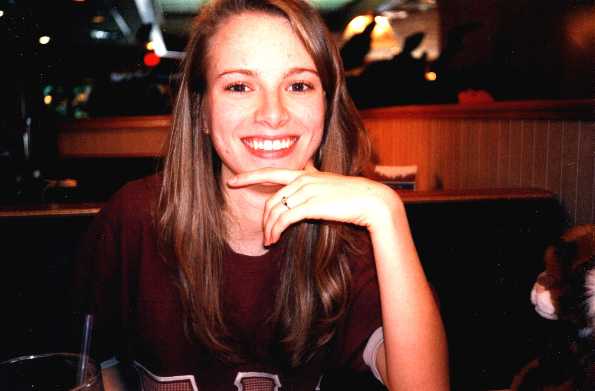 Hi! As you may have guessed, this page is about me. I am 23 years old.
I was born and raised in Georgia , but since I got married in 1999, I have lived in Montana.

I met my husband, Tom, on ISCA bbs, where we both spend a lot of time.
He works as a computer nerd for a local lumber mill,
and I have the exciting career of bank teller.
I am also a Full-time student at the University of Montana.
I am a Music education major, and Voice is my instrument.

I am also an inactive Sister in Sigma Alpha Iota women's music fraternity.
U of M doesn't have a chapter, but I am hoping to get together some girls to start one here soon.

I know it seems sad, but that's about as exciting as my life gets.
If you have time, come track me down on ISCA.






There will be more pages, more pictures, and much more stuff to come!!

Please be patient, i'm a pretty busy woman, you know!! *S*




Pictures of me with my husband.





















---