Mopar Man Pics!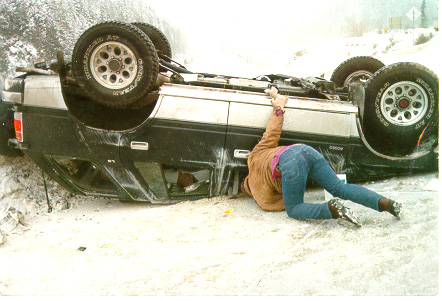 This is the reason I don't like driving on the highways during the winter.
I wasn't driving this time, but I was along for the ride.
I just don't trust that traction thing well enough, I guess.
This picture was taken just outside of Wallace, ID. (The town made famous by Dante's Peak.)
Hey! Quit looking at my butt!